Well done, you've just cut the ribbon and opened your new business! As you wrap up a final few things with your solicitor and accountant, you're probably starting to wonder what kind of computing infrastructure you should be considering for your business.
It's important to separate which tech will help in the growth of your business from those that will ultimately wind up being just another toy in the toolbox. Depending on the specific needs of your business, there will be some particular technologies you'll need that other businesses have no need for.
Below we have suggested six things that your business must have in the beginning in order to be successful.
1). Local Technology Consultant
One of the most important investments you can make is to ensure you have one or two local technology consultants who you trust, who know about your business, and who can guide you in your technology growth.
You have an accountant (for obvious reasons) and a solicitor (for even more obvious reasons). Having a local technology consultant or solutions provider is no different. Get references, see work they've previously done and, like an employee, give the relationship time to mature to be sure they're working in your best interest.
Our consultancy service aims to advise businesses from a top-down level, cultivating the right IT strategy which addresses real business challenges.
Choosing the right technology is only half of the job. Ensuring that you use tested best practices seals the deal. With the help of our IT consulting team, we can also help you with network assessments, infrastructure improvements, office moves, and hardware refreshes.
2). High-Speed Internet Access
Speed may kill on the roads, but lack of speed caused by a slow Internet connection kills your business productivity resulting in missed opportunities. What was fast a couple of years ago is slow today. More people and more Internet-linked devices in your company soak up limited bandwidth.
For those businesses who are only online or do a significant amount of business online, your internet service is the lifeblood of your business. You must ensure that the vendor providing the service offers very reliable service and support.
3). Computers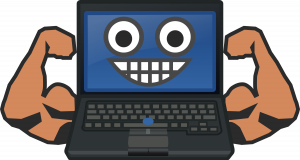 Of course, you must have computers for each employee. These computers shouldn't be slow, rinky-dink, bottom-of-the-barrel relics from the early '90s, but should be relatively new, high-speed tools. As a minimum each computer should have:
Plenty of memory (512MB or more)
Hard-disk space (80GB or more)
Fast processor (2-3GHZ)
Quality screen for minimum eyestrain.
Your computers must be set up in a network with a file server and shared internet access.
Those who are dealing with large files such as graphic artists, design shops or others must have very powerful computers to be able to quickly manage and store the files. The memory you use backing up 100-word files that a very small law firm might deal with is much smaller than the amount you'd use backing up 100 hi-resolution photos.
4). Data Security Suite 
It's absolutely imperative that your business's data is secure and backed up. Your local network and each of your computers should have a firewall (a hardware firewall for your network and at least a software-based firewall for each computer) and a full security suite which protects your business against, Malware, Viruses, Spam/email phishing and everyday internet threats.
The second phase of your security plan is to ensure all of your data is backed up and that you have a disaster recovery plan in place. If you came to work and found nothing but a hole in the ground, what would you do? What plan would you have in place to recover your data onto other computer systems? That's how you have to think.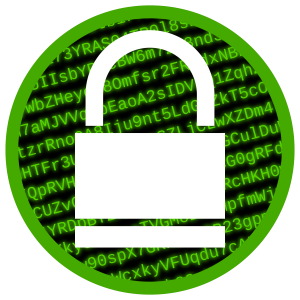 If your business retains personal or sensitive data of your customers, it's even more important to know if your information is secure and compliant with regulations such as GDPR. Your network must be secure, but also your applications. Are the computers and software your company uses up-to-date? It is a popular method for hackers to use 'back door' holes in outdated software to access your data.
Even ask yourself 'are my employees my biggest threat to the security of my business data? Do I need to invest in security training for my employees to make them my strongest defence if all the above fail.' These are the type of things your Technology Consultant would scope out and suggest.
5). Cloud computing
Expensive IT servers, on-site software and bulky hardware are now a thing of the past. Small firms have flocked towards a new model, which reduces the upfront costs of running a business, offers the flexibility to grow, and gives an improved customer experience.
Microsoft Office 365 is a great example of cloud computing which simplifies work processes and enhances collaboration by allowing you to access your data anywhere, at any time, from a variety of devices.
6). E-Mail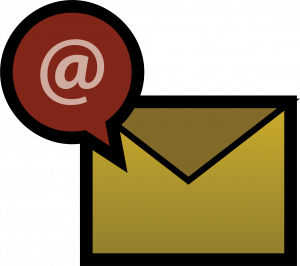 One issue is seeing a growing business with a Gmail or Hotmail e-mail address. It looks unprofessional, and since it's very easy to have an e-mail address with one's business name, there's no excuse. Your technology consultant can set up e-mail accounts for you as part of your web-hosting service.
If you're in a regulated industry it's vital that you have systems in place to archive your e-mail to ensure it complies with government regulations for your industry.
---
Hopefully, this post has given some clarity or an idea of the type of things required when setting up your new business. Technology for business is there to alleviate stress and allow you to focus on your core business, not on the technology that helps operate it.
On a final note, we'll end with four questions to ask yourself when choosing the best technology to suit your small business or start-up:
What pain points does this address?
Does this fit our financial model?
What skills do we have and what skills do we need?
What can we do right now?.
If you'd like to schedule a call with one of our consultants to discuss some of the issues above, feel free to give us a call on 01527 570 535.
We are always happy to help!