Attacks on Small and Medium Businesses have soared over the last 2 years.
It's for this reason that we put CYBER security at the forefront of everything we do. Ensuring your business is protected as well as it can be.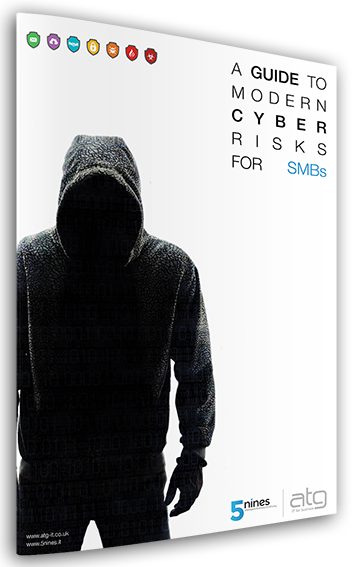 It seems a hardly a week goes past without seeing the latest hack in the news, in 2017 we've seen Equifax, HBO, Playstation, and Yahoo to name a few, while these direct attacks differ from those we're seeing on SMBs, it's important to realise that in these circumstances the bosses of the companies had to stand in front of their customers, shareholders and the wider public to apologise for lack of service or worse, releasing private data. That's why IT security needs to be a top level management decision, it can't be assumed that you're covered and must be constantly reviewed as the threats to your business is ever changing.
Understanding the risks and why attacks are increasing against businesses like yours is the first step.
In the guide to Cyber Security for SMBs you will discover the risks and what you can do to stop them.
---
How can ATG-IT  help
We are an award-winning Managed Service Provider.
At ATG we offer specialist Cyber Security through providing Security-as-a-Service (SaaS) in a way that addresses the needs of all sizes of business, including SMEs.
Our expertise spans all of the recommended security layers required to offer comprehensive cyber protection, including training and user awareness, systems, support and planning.