Are you in the process of outsourcing your IT? Traditionally the main elements that would aid your decision making would be cost and reputation of the company. But the IT support contract its pivotal to understand the obligations of your chosen IT support managed service provider (MSP).
When reviewing an IT Support contract, here's a few things to consider
Response time

This refers to the chosen IT support/MSP's timely obligation to acknowledge any problems which arise in the duration of your service; via phone call or email. different IT providers will record this differently, some it will just be that they've raised a support ticket, some, like ourselves it will mean they have started working on the issue. Some organisations will also state a resolution time which is the time it takes to actually fix the problem.
Exclusions
Most of, if not all IT support companies will exclude third party software/hardware's, unauthorised modifications, pre-existing faults or accidental damages just to name a few. This is usually a given, although you do need to be aware and make sure you are happy with them. Typically, your IT support/MSP will help regardless of the above, but they are unlikely to be able to stick to their guaranteed response times as they don't have control over 3rd parties. We'll always own a problem and get it sorted for you so you don't have to wait on hold to your accountancy software support line!
Hours of IT support cover

In the case of an emergency; who you gonna call? One of the most integral parts of the contract is knowing how many hours of support you are eligible for. Usually detailed in the contract is 'standard support service times', but questions need to be raised if there is not an out of hours number with an on-call engineer.
Maintenance

How often will you monitor my system? How will it be monitored? These questions should be detailed in your contract. In this modern world of automation, monitoring agents would normally be installed. None the less, its vital to address if your system is being continuously monitored identifying any open windows, cyber attackers could take advantage of.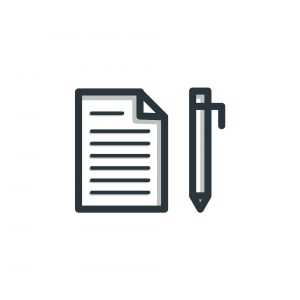 Ask if you don't understand your IT contract!
Unlike the terms and conditions on your iTunes or Spotify account, this document safe-guards your business.
Contracts can be puzzling and sometimes there is a temptation to just sign the dotted line, but just ask the more clarity the better.
Tech Donut have also done a similar blog, with an example contract which you can refer to. Alternatively, feel free to  contact us here.
If you've found this article useful please share on Twitter, LinkedIn or Facebook and give us a follow.