As of 14 January 2020, Microsoft will no longer be providing support for any users of Windows 7. This is line with their policy of 10-year life cycles for all of their software, and as Windows 7 was introduced in 2009, it has now reached its end of life date. New feature additions and warranty cover actually ended in 2015.
Essentially, this means that if your business uses the Windows 7 operating server, while it will still function, Microsoft will no longer offer updates. More importantly, they won't give security patches, meaning that you're at risk of viruses and other tasks.
What You Need to Think About
One reason for the EOL policy is so that Microsoft can give its users newer, more efficient software and technologies which are also more secure. Windows 10 has already replaced Windows 8 for most people, and Microsoft are proactively improving the systems.
A move to a newer version of Windows could be costly and time-consuming, but if you start investigating the options now, there is plenty of time to have something in place before the cut-off point.
If you've got automatic updates turned on, you'll be getting reminders on all your devices to encourage you to move to Windows 10, and all new Microsoft devices purchased will come with that version installed as its default operating software.
If, on the other hand, your in-house or outsourced IT support manages these, it's worth spending some time with them now, to look at the easiest and least intrusive way to upgrade software or update devices.
Before you make any updates or other system changes, make sure you've got everything backed up, easily accessible and you know what to do if you need to restore data quickly. Check how much disk space is needed, and make sure all devices meet the specification requirements.
It's likely that any applications, software and hardware that you use to run your business will be compatible with Windows 10, but find out before you upgrade. If appropriate, update these tools too, and check if there is a cost to do so. It's especially important to include your antivirus and other security tools this review.
The Benefits of Moving Away from Windows 7
Remember, while there will no longer be support or updates, Windows 7 WILL still work, so you won't suddenly find yourself without a useable computer system. However, continuing to do so may encourage hackers and cybercriminals, particularly if there are high numbers of Windows 7 users.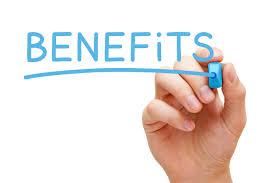 It also doesn't make sense to keep using Windows 7 when there's an improved version available. Don't try to save some money by upgrading to Windows 8 instead of 10, because this will be reaching its own EOL in a couple of years, forcing you to upgrade again.
You can also consider changing to a different operating system altogether, but if your staff are used to Microsoft products, they'll need extensive training, and there might be a lot of downtime while everything is moved over. Moving from 7 to 10 should be straightforward.
Devices which aren't compatible with Windows 10 won't be able to run it efficiently. If this applies to any equipment used by your employees, speak to the IT provider about upgrading the devices before you start replacing them.
Of course, there are businesses that rely on legacy software, and those using Windows 7 Professional and Enterprise will be able to pay for security updates after the EOL date of 14 January. However, Microsoft have not confirmed the exact prices, and there's a risk that these will become prohibitive business costs within three years. 
Potential Costs
As well as the high fees for legacy software customers, there are other costs involved in the switch to Windows 10. As always, the main factor to consider is how big your company is – the more staff and the more devices they use to access work data, the higher the cost.
It's advisable to carry out a review of the existing technology you have, which will help you decide if you can just update the software, or if you need to replace your devices.
Depending on the outcome and predicted costs, you may choose a lease option to spread the costs. Speak to your IT support partner to find out what the possibilities are – ATG offer leasing and your partner should too.