On Thursday 2nd November 2017 we hosted our first 'GDPR Breakfast Briefing' event, inside our office in Bromsgrove. Our Breakfast briefings are simply a training and development event scheduled for the morning period.
"I'm more confident in what I need to do next"
GDPR if you don't already know stands for 'General Data Protection Regulation', which is going to supersede the current 'Data Protection Act 1998. GDPR been a regulation since May 2016 but will start to be enforced from the 25th May 2018.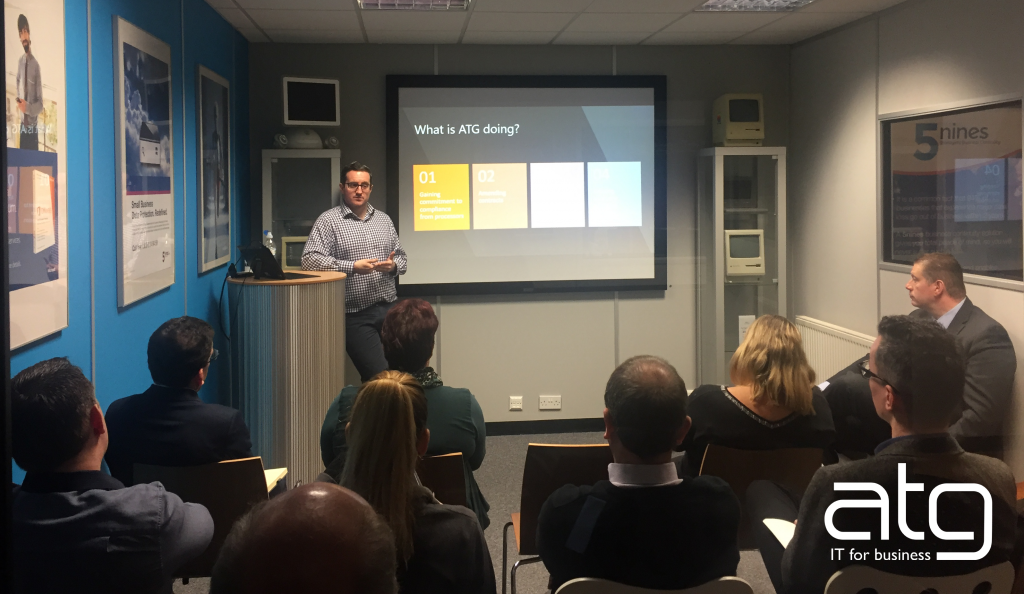 The event was led by our consultant Steve McGowan, who has been studying the subject heavily since it's announcement. Steve, opened the event with an overview of GDPR, highlighting some key points but also how ATG has begun their GDPR compliant journey. Leading on to dispel any myths, providing actionable steps for our clients to take back to their business and start their journey. Minus all the scaremongering tactics and complex jargon, which you may have previously come across.
"Feeling less scared than I was before about GDPR" 
Overall, the event went well and was very well received and feedback has been great so far. We'd just like to thank everyone who attended, this is the start of many more 'Lunch and Learns'. Subscribe to our newsletter if you'd like to receive alerts for our future events.

Alternatively, if you are unsure on what to do next or would like to know more? We can aid you in your journey towards GDPR compliance, click here to book a call with one of our consultants. Alternatively contact us here.

'