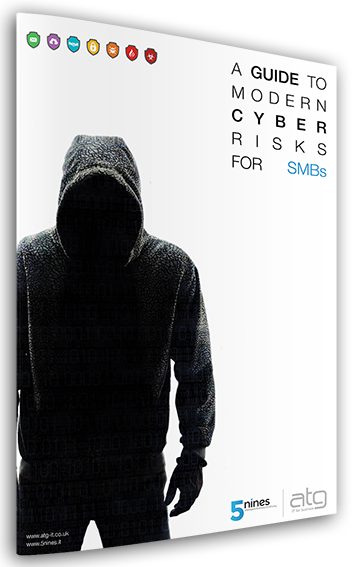 ATTACKS ON SMALL AND MEDIUM BUSINESSES SOARED YEAR ON YEAR SINCE 2013
It's for this reason that we put security at the forefront of everything we do. Ensuring your business is protected as well as it can be.
A Guide to modern Cyber risks for SMBs. Yours to download for FREE.
At ATG, we aim to provide and educate you by sharing our wealth of knowledge.
What's in the guide?
What kind of attacks are made on SMBs
Why are attacks increasing?
Development of technology
How little it can cost a Hacker to hack
Evolution of Cyber Crime
What is Malvertising?
Prevention of Malvertising
What are Exploit Kits?
How do Cyber attacks work?
How can you protect your business
How ATG can help you
---
Complete the form below to receive your FREE guide.