Yes, before you ask Office365 is more than just email. Office365 is a cloud-based suite of crucial Microsoft applications such as Word, Excel, Powerpoint and more. It was designed to enhance productivity and collaboration through an integrated experience of apps and services.
We are all familiar with using Microsoft products, we have developed our own habits using the same tools and applications in the same familiar way, even as new updates are rolled out. We thought it might be useful for you to know our top five features of Office 365 that may revolutionise how you use the suite:
1). Work anywhere from any device (0:18)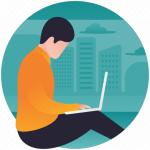 You get the Office Web Apps with your Office 365 subscription, so you can work on your cloud files from any up-to-date Web browser on an Internet-connected computer. You don't have to install the Office software on the computer. You also get access to Office Mobile Apps so you can use Word, Excel, PowerPoint, Outlook and OneDrive directly from your smartphone or tablet while you're on the move! Download them from your Android or iOS device store.
2). Forget email attachments (1:05)
As you may be aware there are limitations in place when trying to send large attachments via email. This can lead to issues when sharing files/documents with your clients or colleagues. If you are a subscriber to Office 365 you have access to Microsofts cloud-based storage service, Onedrive. Simply upload your file/document to Onedrive and then share this as a link within your email.
3). Editing and converting to PDF made easy (4:04)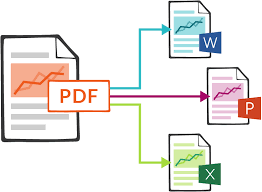 You've finished editing your document and now you are ready to export this in a non-editable format for a client or colleague. Now in Office 365, you can convert a document, publication or spreadsheet to and from PDF format with the click of a button. No need to worry about the bizarre formatting issues that used to come with copy/paste editing.
4). Real-time co-authoring on documents (6:29)
Teams can collaborate with Microsoft Word, Excel and PowerPoint. Users can see real-time edits or additions their colleagues are making to a document. It also saves each version automatically, so you can revert to older versions easily. This ensures a quicker and simpler collaboration between employees and departments, resulting in improved productivity.
5). Microsoft Planner (7:29)
Office 365 Planner is a new project management tool, designed to plan workflows and organise collaborations. You can use this tool to create plans, organise and assign tasks to different users and to check updates on progress. All this is easily trackable through email notifications and visual dashboards.
If some of these features are new to you chances are your colleagues or employees won't know about them either. Why not share these features with them too!
If you'd like to inquire about getting Office365 for your business or improve your working with the suite to increase productivity, feel free