IT support is a necessary part of running a business, but one which most owners don't tend to think about until there's a problem. Even in larger organisations with an in-house team, it's easy to overlook the valuable job it does.
You want the reassurance of having someone at the end of the phone or chat window, who can quickly fix a computer or network problem when it happens. However, choosing an IT support company who'll proactively work for and with you to identify potential threats and prevent them helps your business run more efficiently.
Proactive and Reactive Support
Reactive support is the helpdesk service you contact when things go wrong. You've wiped a drive, lost a file or can't access the internet. But if you're relying on an external company to help you when there's a problem, it can end up costing you a premium to get them to make the fix quickly.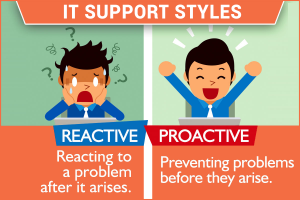 You want to be sure that the engineer they send knows what they're doing and you won't have the same problem again in a few weeks. A proactive IT support company will make sure their engineers are up to date with the latest changes in technology. They'll also keep you informed while they're working to resolve the issue, so you're not chasing them for a timescale of when things will be fixed.
Also, a proactive IT support company would be keeping track of software and hardware updates, and making sure they're applied to your systems. They will also be aware of which updates might be incompatible with what you've already got, and work to resolve any potential headaches this might cause.
If you choose a managed service provider (MSP), they will offer you a proactive support package, and one which suits your needs. You then pay a monthly fee, which means you have regular support.
MSPs understand the importance of adhering to the GDPR legislation which protects an individual's data, and they will have Cyber Essentials (and ideally Cyber Essentials Plus) accreditation, which demonstrates adherence to information security best practice.
Other Issues with Reactive Support
If you only use a support company when something goes wrong, you need to know they can help you straight away. Modern businesses often operate globally and with multiple offices, and problems can happen at any time, and without notice.
A proactive support provider will be available 24/7, and start working on the issue as soon as you report this. When you sign up with a proactive company, 24-hour support should come as standard.
Having efficient IT systems is what keeps your business running, and any problems with it leave you vulnerable to losing time and money. You also have an obligation to your customers to look after their data, so any security breaches need to be dealt with quickly.
A reactive IT support company is unlikely to be able to guarantee business continuity for you in event of a disaster, such as a cyber attack or server failure. If that happens, you need to know that your data is backed up and can quickly be reinstalled so that you can get back to work.
A business continuity plan from a proactive MSP will include cloud-based security systems to protect against threats and will regularly scan your systems to make sure there are no viruses or malware. Both of these reduce the chance of a disaster.
A proactive company should be more like a partner, who understands your business needs and can reassure you that they will minimise disruption so there's no long-term impact to your business. Knowing that they're working in the background to keep things running smoothly gives you peace of mind and allows you to focus on what you do best.
Download our IT Support: Essential Business Guide for more information.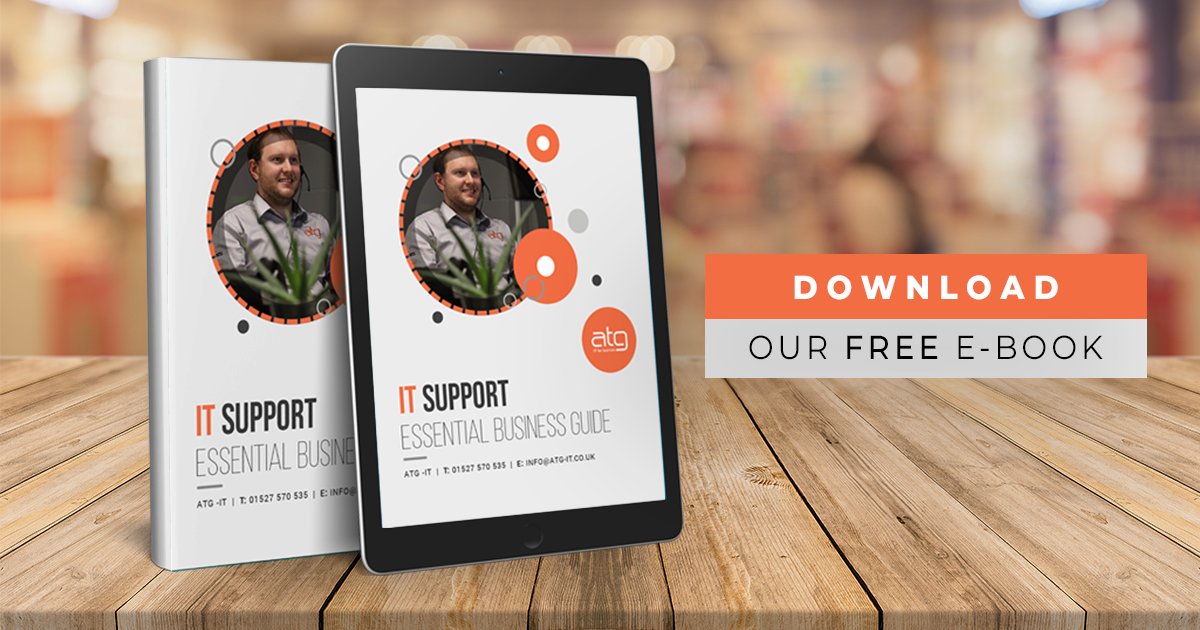 Related Content