Watch out for fake websites.

Fraudsters can easily create websites that look just like official retailers, boasting incredible deals. However, often the products received don't match the description, or even worse, the products never even turn up.

Pay by credit card.


Credit cards offer consumer protection if things go wrong with your purchase. When buying on eBay, pay through Paypal as bank transfers are unlikely to be refunded.

Use strong passwords for all online accounts.

Using strong passwords are paramount to keeping cybercriminals out of your data. According to the National Cyber Security Centre, you should consider using an alphanumeric password and never use the same one for every account.

Look out for HTTPS.


Never buy anything from a site that does not have 'https' at the start of the URL. The 's' stands for secure. There should also be a green padlock to the left of the browser.

Beware of "phishy" emails.

Phishing emails are extremely prevalent this time of the year. They are designed to appear from trusted organisations such as Amazon, Argos or Apple. Their aim is to dupe you into revealing your personal details. As you can see below phishing attacks are one cause of security reaches for an organisation. Arm your organisation with next-gen Antivirus solutions to protect your endpoints. 

Avoid shopping on public WiFi.


Internet hotspots may be extremely convenient but they leave you extremely vulnerable. It doesn't take much skill for a fraudster to hack into the network and access user details.

We suggest that If you MUST grab that discount then use your 3G/4G network or invest in a VPN (Virtual Private Network) which guards your private data by using encryption by using encryption making it more difficult for a criminal to obtain access to your device.

If it looks too good to be true, it probably is


Black Friday deals can be good, but rarely do they offer let's say "90% off this top of the range TV". Be vigilant of these impossibly good deals as often this can be your first red flag.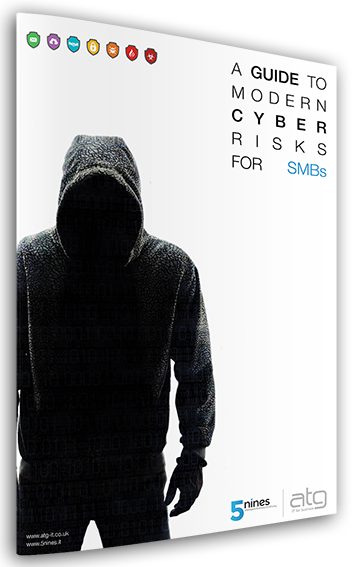 This holiday shopping season might seem like a bad dream for you personally or to your security operations. But, when you consider some of these security best practices above you will be in a much better place to enjoy the time with family and friends.
If you'd like to find out more about cybersecurity, the risks and how to prevent them, download our free guide to modern cyber risks.