Last week our monthly GDPR workshops came to an end, with our closing one being held exclusively for our clients. Since the start of the year, we have been conducting monthly workshops with the renown solicitors Harrison Clark Rickerbys to educate and give clarity on the sophisticated legislation.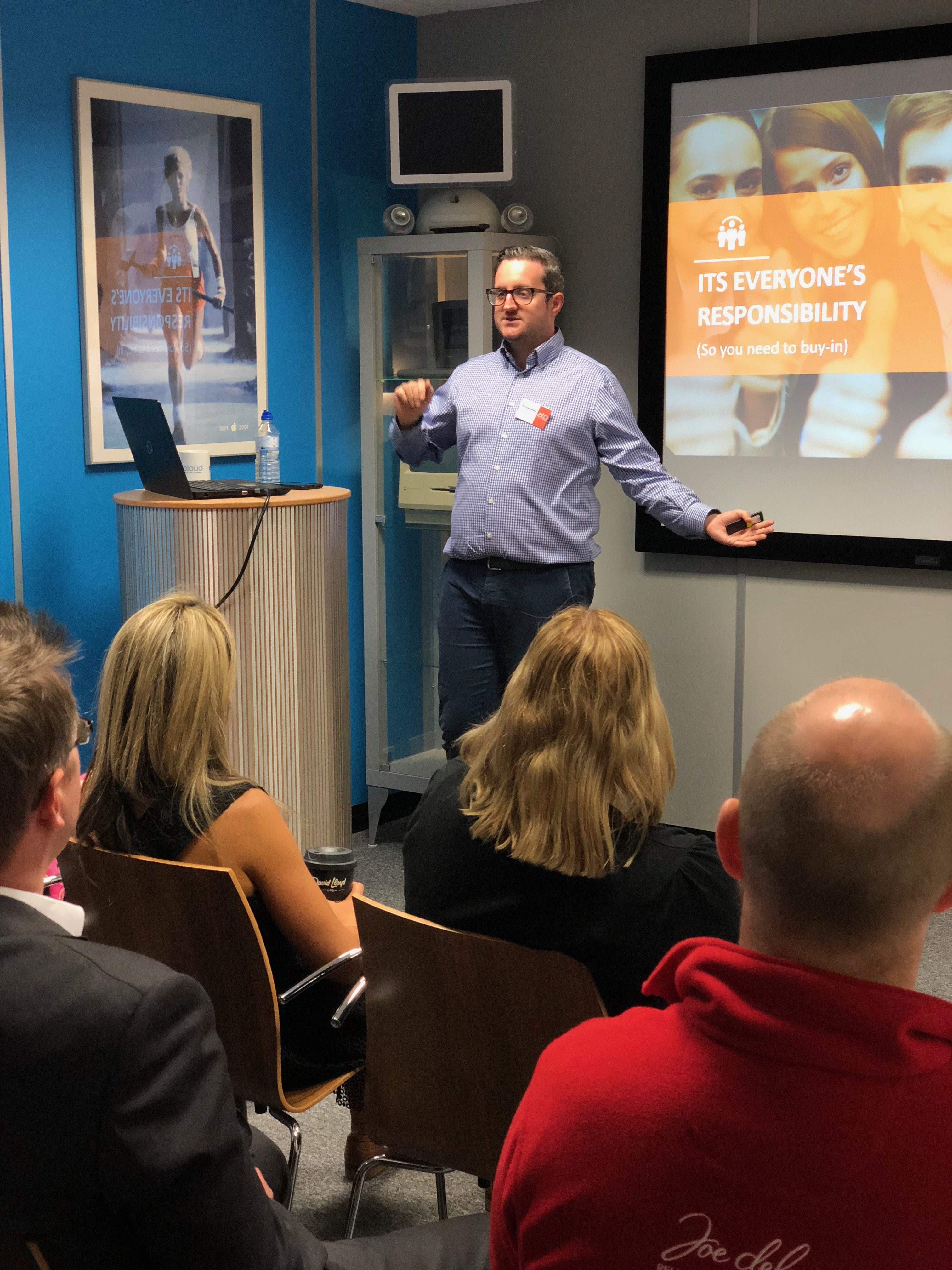 Overall, since starting we have received some great feedback, which you can see scattered throughout the blog. You can also watch our new testimonials video which is placed at the top of the page.
"It was really good and informative everything from start to finish was great, im really glad I attended and I look forward to be invited to your future events" - Deisgn Q
Collaboratively we covered GDPR without the boring bits or scare tactics, focusing on the whys and hows along with the legal and cyber elements of the new legislation, being enforced on the 25th May 2018. Giving actionable steps for our attendees to take and apply to their own business.
"I'm glad I came today , i've only got under a week to get everything in place but I think I have enough time to do it. If you haven't been to a ATG Workshop before I reccomend you do it" - MECS Properties
The workshop was led by Steve McGowan our 'Lead Consultant' on data security and compliance at ATG-IT and Steven Murray, a 'Senior Associate' at Harrison Clark Rickerbys. Both have a vast amount of experience in the IT industry and their combined expertise make them perfect in tackling the key areas of GDPR.
Here are some of the companies we had attend.
Overall, the event went well and was very well received the feedback has been great so far. Thank you to everyone that comes to our workshops
GDPR Workshop Summary and Key Findings (Jan-June 18)
Last week was our last and final GDPR Workshop. Over the last six months of conducting the events, we've welcomed 88 attendees from 39 different companies. Below we have summarised all the feedback received from the events:
71% of our attendees 'strongly agree' that they have found the event useful

98% of attendees understand more about the subject than they did beforehand

93% liked our venue and agreed that it was appropriate for the workshop.

94% thought the timing of the event was right and agreed that it was the right length.

94% agree that the workshop has answered their questions on the subject.
You can see the full report here. 
have your clients been asking you about gdpr? 
Although, we have stopped doing the monthly workshops we are still open to hosting exclusive cross-brand events specifically for your clients. Regardless of you're industry or role we can tailor the content to meet your client's needs.
If this is of interest, get in touch! On 01527 570 535. Alternatively, you can fill out our contact form by clicking here.
Relevant blogs