Manufacturing
5nines' data backup and recovery solution for Manufacturing businesses protects your workstations and allows your team to operate even during a system failure or disaster.
According to a recent IndustryWeek survey, 30% of manufacturers experienced unplanned downtime for one or more applications in the first four months of 2013. Large companies with £1 billion or more in revenue were more likely to have downtime, and in fact reported having more than a dozen downtime incidents. These companies indicate that their average cost of each downtime incident is £36,538; that's £464,686 per year!
While 66% say they are using some form of backup product, it's unclear what type, could it still be tape? It's also unclear if the backup products they're using also includes any business continuity. The answer is most likely no, given the huge cost of downtime they currently experience. Also concerning is that the average number of unplanned downtime incidents has gone up from 2012 to 2013 — from four to seven — at a cost of about £17,000 per incident.
The cost of implementing a 5nines business continuity solution is certainly less than the total cost of downtime most manufacturers are currently experiencing. As many manufacturing facilities operate 24/7, it's critical to mitigate downtime and the slew of costs that come with it. With 5nines, systems can be virtualised in the secure 5nines cloud and operations can continue.
Instant Virtualisation
Backups can be virtualised locally to the 5nines device or to the secure 5nines cloud, instantly, with the click of a button. This unique feature is a key component to intelligent business continuity. Should a local disaster occur, business can continue as usual in the 5nines cloud.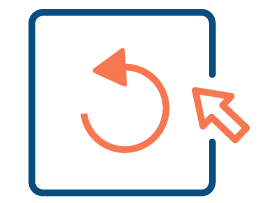 Imaged-Based Backup
Unlike other data backup providers, 5nines backs your entire system including files, programs, and operating systems.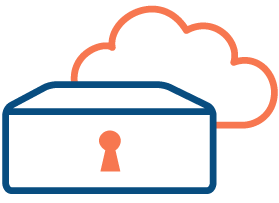 Hybrid Cloud
Storing backups both on-site and at 5nines' data centers means that data is safe and accessible during any type of disaster scenario (natural disasters, system failure, etc.).