Conventional Tape Back Up
The good old tape backup, the mainstay of traditional backup methods, reliable and dependable or so we think.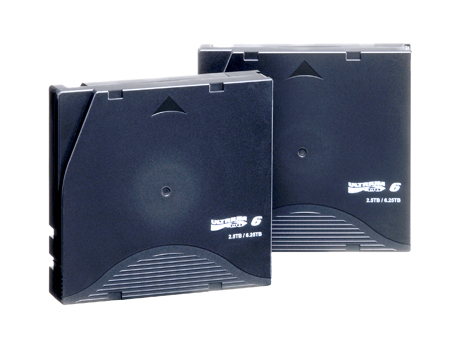 Tape backup has long been regarded as the most reliable form of backup. You purchase a tape drive, a set of tapes and backup software. This is installed and configured in your server environment. Tape backup solutions are becoming outdated and need constant management and maintenance, check out of top issues with tape backup:
Good quality tape drives are expensive
You have to be careful to configure your backup jobs, you don't want to miss anything as you won't be able to recover your servers if you do!
If your back up software allows, you should test your backups at least monthly by recovering individual files and folders
If your tape drive fails and you replace it like for like there is no guarantee that the new tape drive will read the old tapes
You should recover your whole server from tape periodically, this is very different to recovering individual files or folders
Tape backups have a high failure rate
You should replace your tapes once every 12 months as they wear out and use a tape cleaner each month
Tape streamer heads can fail, although the backup reports as successful, the data can be unreadable
You should know how long it takes to recover your data and servers from tape in the event of a disaster
You should encrypt your tapes if you take them off site
You should store your tapes offsite and somewhere safe
Enterprise and Lite both replace the need for a tape backup solution, this in turn reduces the processes and complexity required to backup your data fully and securely. Both solutions provide instant off site and on site recovery of your IT systems.
Outdated Back-up