In this digital age, your employees need to act as your biggest firewall. Cybercriminals are developing new methods of attack on a daily basis and there is no solution which guarantees 100% protection. Although security professionals across the globe recommend a layered approach, your employees will always be the final barrier to your business. They need to be vigilant in being able to spot phishing emails and dubious scams.
How do I turn your employees into a human firewall?
Firstly, you need to educate your employees on the importance of being cyber aware and the type of threats which lurk online. You also need to administer rules and processes that set your team up for success. Well, how do you do this? Here are our suggestions: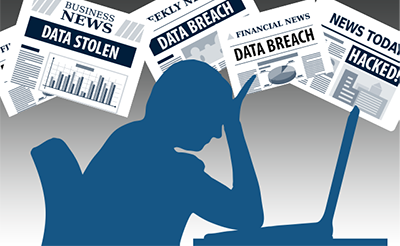 1). Invest in training
Cyber awareness training can't be taught in one session. Whilst the basics can be covered, in this ever-changing landscape what was relevant then, will soon become old news. Therefore regular training needs to be implemented to keep your employees on top of current threats and processes. Ideally, when you onboard your employees it should be in your policy to educate them on your security processes and provide a baseline of knowledge that can go with the employee throughout their time in the organisation.
2). Use the right tools
To develop your employees into being a human firewall you need to arm them with the right tools such as Email/spam protection, Virus protection, Malware protection, Internet protection, automated patching prompts and a password manager. These are pro-active tools which ensure employees don't find themselves in compromising situations.
The last thing you want is your employees downloading risky apps, opening spam emails, getting lazy with passwords and leaving devices out in the open. However, it's a good idea to have some additional security mechanisms to protect you in situations where someone might be forgetful or irresponsible.
3). Company security policies:
Ensuring data integrity by policy and procedure is now a major part of managing your IT. With your documented processes for data access, joiners/leavers/movers, segregated network access and most importantly incident response plans all ensure that you remain protected as a company. No doubt you will have these with your existing provider but with ATG these are always documented and adhered to.
4). Incentives
Lastly, you should reward your employees for their attention towards security, in order to put this at the forefront of their minds. They are technically saving your business from a breach which could potentially have cost you thousands if not millions! So, let's be appreciative of that.
Enterprises that don't give priority to proactive security awareness or risk assessment are doomed to spend a hefty amount on mitigating PR nightmares from scandalous data breaches.
ATG Security Training:
At ATG we provide cybersecurity awareness workshops, which are run by our in-house consultants. The workshop will take your employees from being in an unaware state to a proactive one where they are able to behave in a way that proactively reduces the human risk of cybersecurity.
Although this is a temporary fix, we also provide a managed security awareness software which has an online training portal which can be customised to be relevant to your business and can also send out simulated phishing tests to assess the Phish-prone percentage of the organisation. At the end you can see the results through enterprise-strengthening reports, ready for management to make proactive decisions.
If you'd like to find out more on our managed services, get in touch by clicking here. Alternatively, you can call us directly on 01527 570 535.
Get a head start by downloading our FREE guide on the 'Modern Cyber risks for SMBs'